Questions? Call or Text 8am - 8pm (936)-419-6186
XP WSA II-XL
The comfort of a full-face helmet!
The WSA II-XL is a wireless, comfortable and easy to carry headset.
Completely waterproof, it will allow you to comfortably isolate yourself from outside noise and bad weather.
Made in France by XP especially for our detectors. It works with the DEUS II remote control or with the WS6 Master, ie when the WS6 is used as a command.
XP's wireless protocol is about 10 times faster than low-latency Bluetooth. In the field, this ultra-fast transmission results in better location of targets.
The WSA II-XL is rainproof (tested and proven IP68 at 1 meter depth).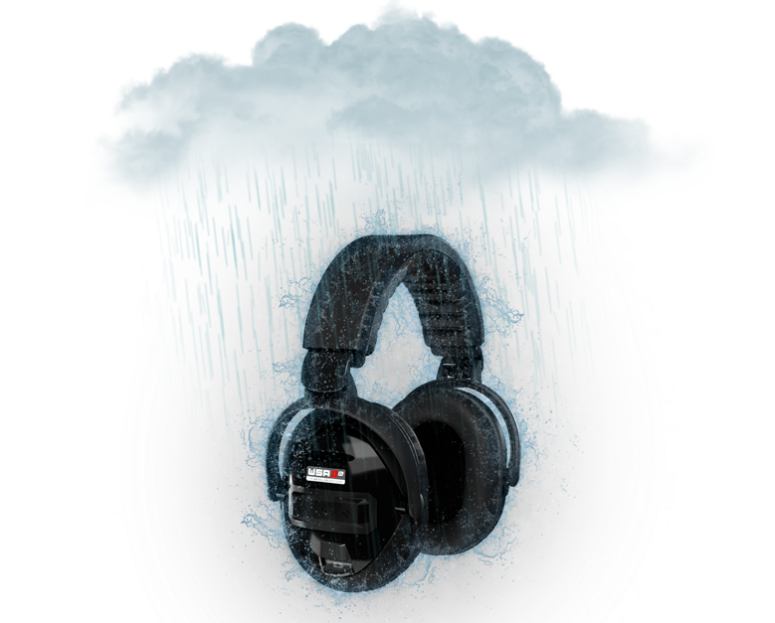 Settings and configurations
Once paired with the remote control or the WS6 Master, it switches on and off automatically (Manually press - to switch on, + and – simultaneously to switch off). If no connection is detected, the headphones turn off after 5 minutes.

Its volume can be adjusted either from the remote control (or the WS6 Master), or directly using the + - keys.

It also incorporates 4-band audio equalization processing, always adjustable from the remote control (or the WS6 Master), in order to adapt it to your hearing.

Battery level: After the rapid ignition flashes, the headset indicates its battery level by 1 to 3 long successive flashes depending on the state of its battery: 3 flashes correspond to a 100% battery level. 2 flashes, 60% and 1 flash, 30%.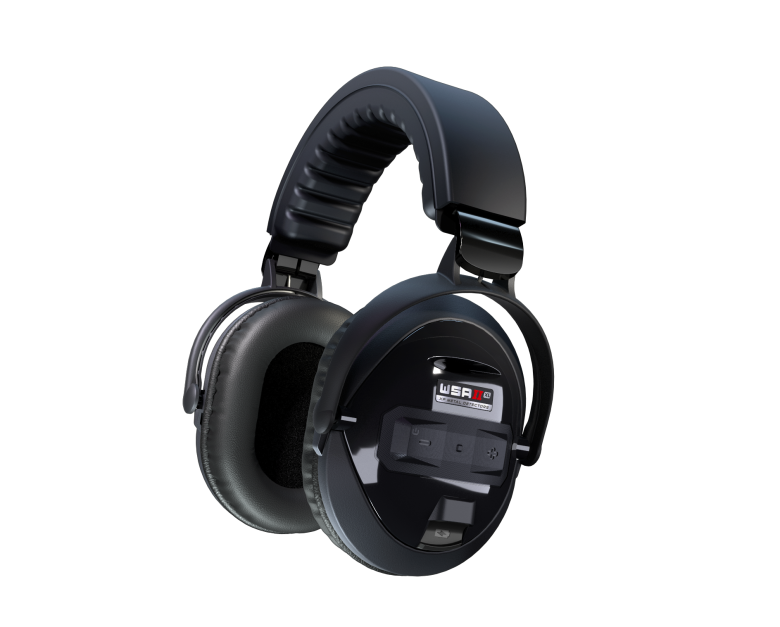 Technical characteristics
Lightweight: 250g
Foldable, easy to carry
Rainproof: rainproof (tested IP68 at 1m). Note: it has been tested to IP68 at 1 meter depth although it was not designed for diving, this just proves its robustness against waves, or if you drop it in water...
Lithium battery guaranteed for 2 years
Sound level adjustable on 10 levels
Multiple audio options: PWM, SQUARE, and more to come
4 band equalizer
Audio frequency range 20~20,000Hz
RF frequency range 2.400Ghz to 2.480Ghz (communication frequency range between elements)
Automatic switching on and off after pairing with the master element (remote control or WS6)
Auto-off 5min, if the helmet is switched on and there is no master element
Auto-off 5h, if no manipulation of the remote control keyboard or the WS6 (each press of a key restarts a 5h timer)
Quick charge in USB format: 2 hours
Headset charge status indicator LED
Guaranteed 5 years
Made in France
Related Products